Paramount Miami Worldcenter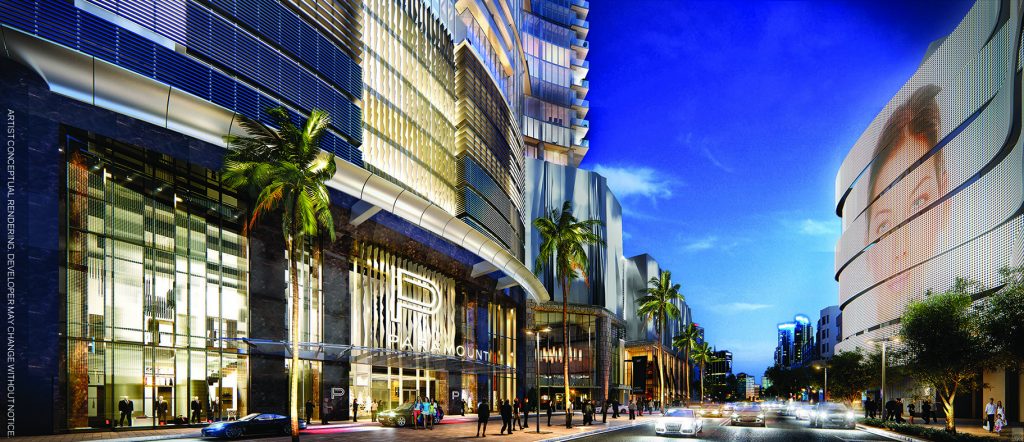 An incredible urban experience
About Miami Worldcenter
Paramount Miami Worldcenter is the residential tower of the new Miami Worldcenter, one of the largest and most exciting urban developments in the U.S. – offering a diverse mix of retail, residential, office, hospitality, and entertainment components. It is the 2nd largest development in the U.S. with approximately 30 acres surrounded by over $3 billion of new public and private projects including, mass transit, entertainment, shopping, and 600,000 sq feet of convention space.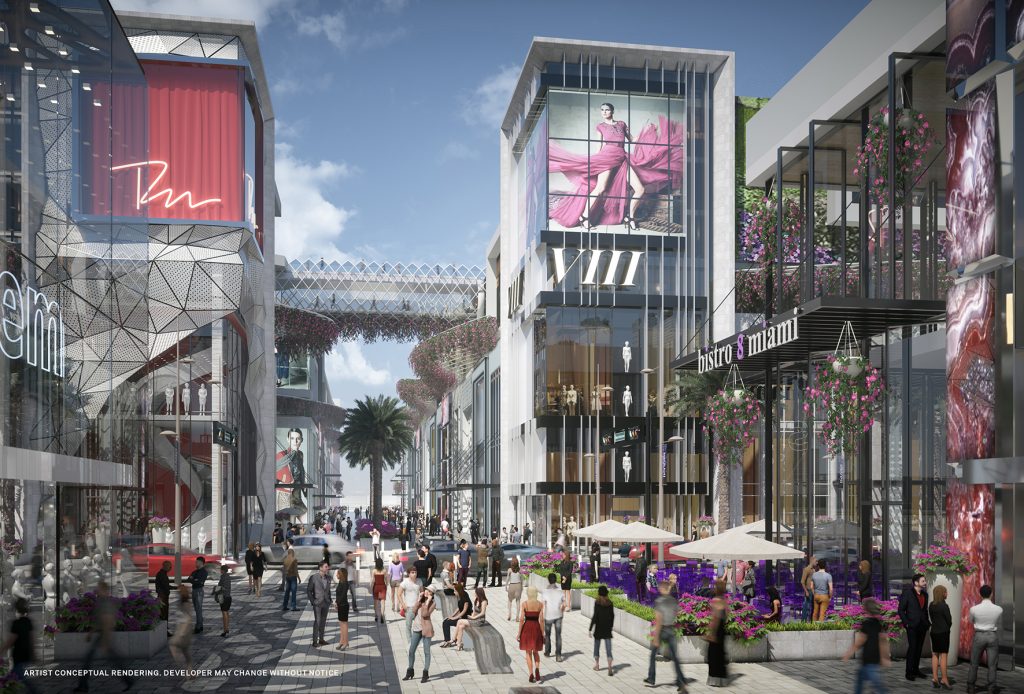 Paramount Miami Worldcenter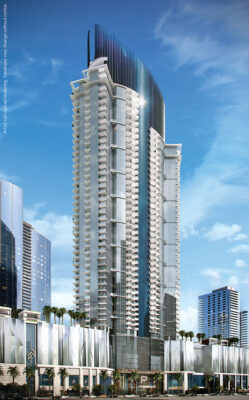 Paramount Miami Worldcenter (MWC) is an ultra-luxury 60-story tower featuring 513 residential units. Paramount MWC will be the signature luxury building in Miami Worldcenter, a large master planned mixed-use complex in Downtown Miami. The building architecture is by award-winning 
Elkus Manfredi Architects
 and is paired with spectacular interiors by world-renowned ID & Design to create a truly one-of-a-kind urban living experience. Designed for the sophisticated and upwardly mobile, Paramount is a new destination lifestyle that not only creates the ultimate residential experience but also provides a progressive residential and hospitality concept as part of the Paramount network of properties. Residents will also enjoy access to local amenities such as 
Bayfront Park
, 
American Airlines Arena (Miami Heat)
, the cruise port, South Beach and the numerous 
museums
, restaurants, cafes, and retail offerings of 
Downtown Miami
. The  700-foot tower is truly exceptional with a private pool deck, park, tennis courts and even indoor regulation soccer field on the Upper Deck of the mall (now called your backyard). But move to the rooftop of your residential tower and you will discover the Skyview Deck and Lounge. An even more exclusive residential lounge and plunge pool oasis that was designed like a super yacht and guarantees all residents get to live in the penthouse. As you get to know this great tower, you will hear things like "outdoor living rooms"or"perfected kitchens". What you really need to know is that your life, style, and desires are one when entrusted to this address that could only be called PARAMOUNT."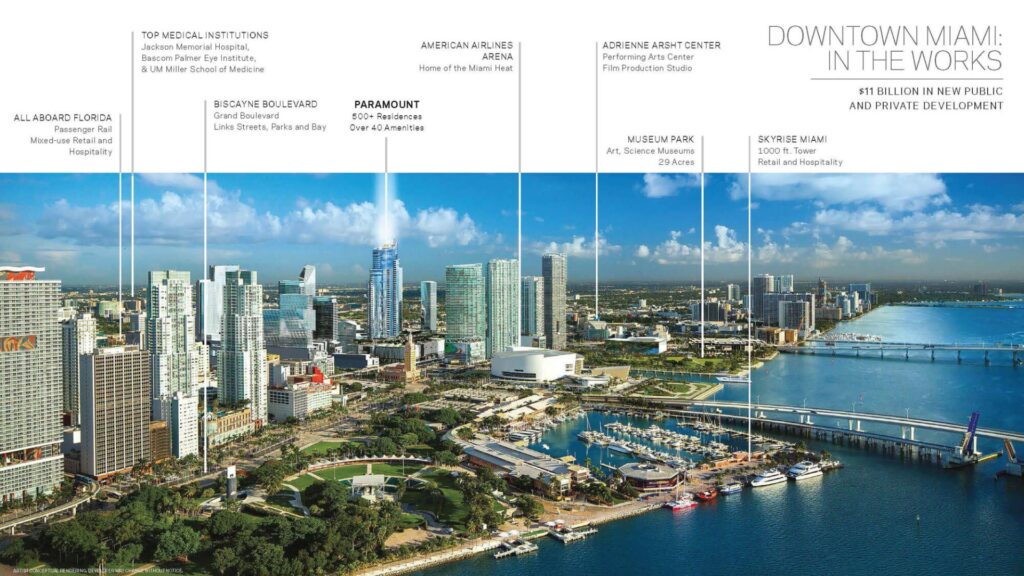 Tower Overview
700+ Feet
500+ Residences
Residences: Levels 8-54
Residential Features
1 Bed + den / 1.5 Bath, 1,186 sq. ft./110 m2
1 Bed + den / 2 Bath, 1,346 sq. ft./125 m2 – 1,573 sq. ft/146 m2
2 Bed + den / 3 Bath, 1,835 sq. ft./170 m2 – 1,952 sq. ft./181 m2
3 Bed + den / 4 Bath, 2,578 sq. ft./240 m2 – 2,611 sq. ft. 243 m2
Private elevator access with private foyers
10-foot ceilings in all living spaces
Outdoor living rooms
Large entertainment space
Designer European kitchens
Rain Showers
Spa Tubs
Full-size Laundry Room*
Lock-out suite (in 3 bedroom residences)
Convertible Den
Amenities include
Lower Level
Expansive double-height lobby
Porte Cochère with 24-hour valet
Direct access to Miami Worldcenter
7th Floor Amenities
Relaxation Areas with spa/salon
Indoor Sports Center
Entertainment Center & kids play room
Food Market
Upper Deck
Resort Pool
Summer Kitchens with BBQ
Children's Playground
Soccer Field
Tennis Courts
Dog Park
Skydeck & Lounge
Sunrise Pool
Firepit
Infinity Pool
Sundeck Observatory
Tai Chi Deck
*Available in most residences
Paramount Miami Worldcenter Offers EB5 Program With a Condo
This is a great opportunity for the investor to walk away not only with a beautiful condo in a prime location, but also, with a Greencard and a pathway to citizenship in the United States.
The U.S. Immigrant Investor Program – known as "EB-5" – is one of the most efficient ways for people from around the world to obtain a green card and live in the United States of America. After the successful completion of the program, investors and their family members (spouse and children under the age of 21) are given a conditional resident status in the United States, which can be converted into a permanent residency with a path to citizenship.
Since its introduction in 1990 by the U.S. Immigration Act, the EB-5 program provides a special category of immigration visa for the high-net-worth international investor. To qualify for the program, the applicant must invest $500,000 in a business or project located in an area of the United States with a high unemployment rate. The applicant's investment must create ten full-time jobs within a two-year period. After the approval of the initial application, which is focused primarily on establishing the legal source of the investment of $500,000 (known as an I-526 Petition), the applicant and his or her immediate family are eligible for a conditional resident status in the United States. Once the applicant establishes that the investment of $500,000 was made in the selected project and the 10 full-time jobs were created within the required period (or will be created within a reasonable time period), the condition attached to the visa is removed and the applicant and family receive permanent resident status in the United States.
Download these materials if you would like more information about Paramount Miami Worldcenter
Paramount Miami Worldcenter Videos